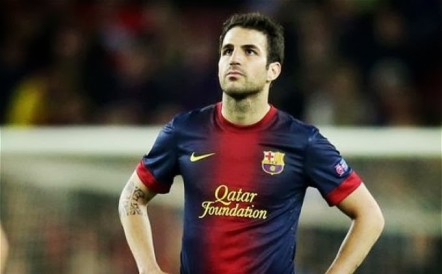 Manchester United's desire to hook Barcelona's quarterback, Cesc Fabregas, slightly faded. Because the emphasis this time revealed Blaugrana vice president, Javier Fauz, which states that 26-year-old quarterback did not make the list of selling the club.
Earlier, Manchester United have recorded at least twice a bid for Fabregas. But apparently the stronghold of Barcelona still want the services of ex Arsenal's captain at Camp Nou.
"This is an issue in the world of sports. He (Fabregas) is under a contract. Clubs and coaches still want him to stay here," said Faus.
"Come on! Fabregas will definitely survive. Yeah, the issue of his interesting is true. However, we have no intention to take it off," he said.
So far, the Red Devils manager, David Moyes still insist on making Fabregas as one of the center of the game at his club hub. However, until now the Spanish national team player was declined to comment.