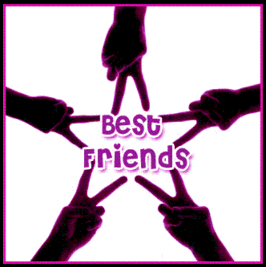 Hunting for the perfect way to make your friend feel special today? How about starting with a extra special sms that tells them just how special they are. Check out our collections Friendship Day messages that are bound to put a smile on their faces. You can either share as it is or add a personal touch, to make it even more special.
1.  If you need advice, text me… if you need a friend, call me … if you need me, come to me… if you need money…….. SUBSCRIBER CANNOT BE REACHED! Happy Friendship Day!
3.  Friendships is like wine: it gets BETTER as it grows OLDER. Just like us… I get BETTER, U get OLDER. Happy Friendship Day!4.  When ur down, I'll be there to cheer u up. When ur tired, I'll be there to lift u up. I'll be ur friend no matter what!
5.  50 years from now, I'd be so old I might forget u. I might not remember ever knowing u, or might forget I once cared for u. I might.. but I won't.
6.  A best friend is like a four leaf clover, hard to find and lucky to have. Happy Friendship Day, BFF
7.  If one day u feel like crying, call me. I can't promise to make u laugh, but I'm willing to cry with u.
8.  A good friend is like a computer; me 'enter' ur life, 'save' u in my heart, 'format' ur problems, 'shift' u 2 opportunities & never 'delete' u from my memory!
9.      Sometimes, I forget to say hi,
Sometimes, I even miss to reply,
Sometimes, my msg doesn't reach u,
But, it doesn't mean that I forget u,
I'm just giving u time to miss me!
10 .  You Are Huggable,
You Are Loveable,
You Are Sweet,
You Are Cute,
You Are My Best Friend,
I Love You!
Happy Friendship Day!