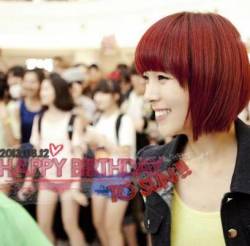 Wonder Girls' Sun turns 24 (25 in Korean age) today, August 12!
 Sun updated fans on how she celebrated her birthday and tweeted, "A surprise Bday dinner with my family already! Apparently, there's more coming for the next couple of days!"
She also wrote, "This video truly melted my heart. So thankful for the fact that I have ppl who can share these memories together! <3", and shared a touching fan-made video.

Sun recently returned to Montreal, Canada to prepare for the coming of her first child. 
Happy birthday Sun!