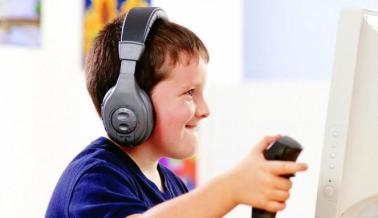 With the development of technology especially the internet, we can feel a variety of benefits such as easily gather information, establish communication, and even now the business can be done over the internet. But, of course, everything has its negative aspects, like currency everything in life will always have good and bad effects. Well, what would happen if our children addicted to online games on the internet? What should we do as a parent?
Communicate with children
Do not rush to scold the child if the child is seen frequently play online games on the internet. Child should be consulted, find out why he loved to play on the internet. Often children who love to play online games face difficulties in real life that uses an online game for a means of escape. When this happens you should seek out and work together to find solutions to the problems faced by the child.
Plan activities together
To distract your child from playing online games addiction, you should create a joint activity with your child. You can ask him just to visit the library and read a book or go to a city park that is not confined to children at home and can enjoy a bit of the outside air. Bring the whole family to play outside on the weekend is also a good idea. By spending more time with children, you will also be able to increase the bonding you and your child so that he will be closer to you.
Limit time playing online
So that your child does not linger play games online, you can limit his playing time in front of the computer or laptop. You can give the password on your laptop computer or just with the knowledge that your child can play with the internet. Introduce your child to the educational game that is currently widely available on the internet so that the child does not merely play the game the less educated.
If necessary, place the laptop or computer in the family room so you can monitor when your child is allowed to play online games