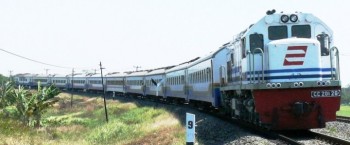 With the Lebaran holiday starting today in Indonesia, people looking to take a train home are facing a common problem at this time of year: ticket scalpers. This apparently still happens even though customers need to use train tickets that display their real identities for long distance trains. And the scalpers' modus operandi seems to have evolved as well with the availability of an online booking system in the country.
Detik explains that many scalpers already bought train tickets online in advance, in this case around the month of June. If they find a customer, then the scalper will collect their customer's ID card details. Then one of the scalpers will cancel the ticket that was booked under their name and then get another scalper to immediately purchase the cancelled ticket with the other ID.
Tiket is one of a few Indonesian companies permitted by authorities to sell train tickets online. Tiket CEO Natali Ardianto says that the scalpers usually increase the ticket price two or three times above the normal price. These scalpers – as with all train ticket buyers – can get a partial refund on tickets up to 30 minutes before the train's departure, when then they will receive 75 percent of their money back.
While the same report says that these scalpers have inside help to make sure the cancelled tickets transfer directly to another scalper, Natali doesn't think so. He says that the trick can still be done without an inside man in the Indonesian train booking system.
This sounds very much similar to the scalpers' sting in China's train ticket system, which is also especially prevalent during the busiest holiday of the year.