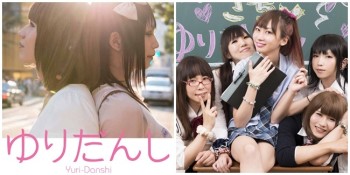 Phenomenon crossdress or not dressed according to gender is one of the things that were encountered in the world. More and more women are unexpected turns and no warning is male.
One is in the collection of man-made photobook Naoko Tachibana in Japan this. Exactly July 31, Japan released a photobook for 1,980 yen, or about USD 200 thousand. The goal is to increase awareness of this crossdresser group in Japan.
This book gives a clearer view of life with a crossdresser perspective may be quite controversial. This is due largely crossdresser life almost leads to those who do decide to be gay or transgender.
Crossdresser alone usually is the man who has a feminine spirit and enjoyed life with the use of women's clothing. In addition they will also follow the lifestyle of women such as cooking style, dress and so on.
To make this picture book collection, Naoko invited many male models and convert them all into a woman. Naoko did have a very open and flexible to the sensitive issues surrounding transgender and gay. So do not be surprised if this homemade photo album is almost always rejected by publishers.
Regardless of the controversy over what he did for the transgender, also salute the courage enough Naoko to realize this goal. Not a lot of people who dare to speak up at the same time really made ​​a decision to act despite risking enough.