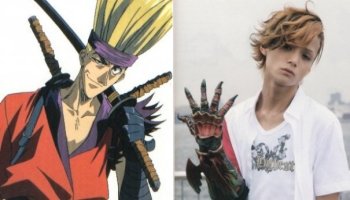 Following the recent announcement that actors Tatsuya Fujiwara, Yusuke Iseya, and Ryunosuke Kamiki will be joining the cast of "Rurouni Kenshin" live action sequels, it has been reported that Kamen Rider OOO's Ryosuke Miura will be part of it too.
Miura is set to play the character of 'Cho Sawagejo', a swordsman. The 2012 blockbuster hit movie adaptation of the popular manga will be succeeded by two films titled "Kyoto Taika Hen (The Great Kyoto Fire)" and "Densetsu no Saigo Hen"(The Final Moments of a Legend). Both will be focusing on battles between 'Kenshin Himura', which will still be played by Takeru Sato and 'Makoto Shishio' portrayed by Death Note's Tatsuya Fujiwara.
Expect more breath-taking action scenes in these sequels as most of the additional characters are swordsmen. Catch it as both hit theaters on summer 2014.