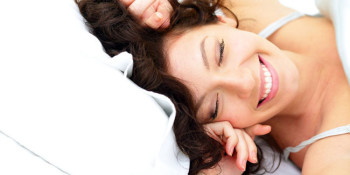 You definitely know Jennifer Lopez. Beautiful and sexy singer admitted that the secret is pretty enough sleep every day. Hard to believe, but it is a fact. A study proved that sleep is a natural activity that can make a young person.
Sleep can prevent aging, according to research conducted at University Hospital Case Medical Center in Ohio, as reported Dailymail.co.uk site. For women, sleep can bring substantial benefits, one of which is the ability to sleep as a natural way to give skin look fresh and youthful.
The benefits of enough sleep :
    Reduce the signs of skin aging.
    The ability of the skin to recover from sun exposure more quickly.
When you sleep, the skin cells to regenerate. So that the skin is more robust and resilient to face a variety of environmental effects on the skin during the day. This process is called Catabolysis or skin purification. Catabolysis will provide maximum results at night while you sleep.