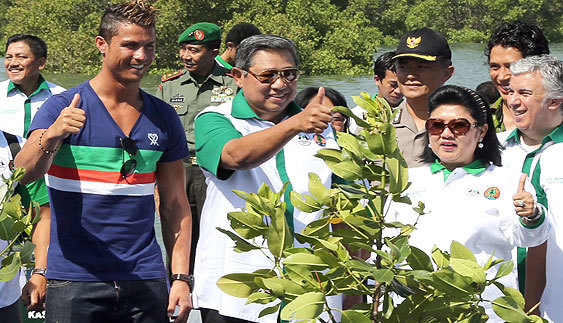 Tanjung Benoa Bali, will only memories of history or have fought to keep it natural.
Has not been so long, since the ambassador of the environment for mangrove Christiano Ronaldo come to Bali, with the President of the Republic of Indonesia provide examples and invites us all, all over the world to participate actively in maintaining and preserving the environment and mangroves.
Sadly, the efforts of local governments to impose bali which seems to reclamation of the bay Benoa. It is necessary to study further so as not to damage the entire marine ecosystem and well-being of people around the population in general and the history that is written in Benoa bay itself in particular.
Most of the Balinese people have shown opposition to the measures taken. this should be a serious concern for all parties to be more cautious about taking steps, making a positive intent not to end up with deep sadness of the entire population of bali and ancestors who have been keeping up to this day so that we can continue to enjoy. In fact we need to realize the importance of mangrove plant that thrives in Benoa bay was to meet the oxygen requirement for Bali in particular and Indonesia in general.
The important question is, whether we are quite happy to not leave a legacy for our descendants so that they can feel beautiful bay with natural Benoa. If we can not appreciate nature as they should co-exist to support our lives.