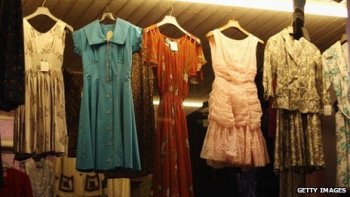 The rate of consumer prices index (CPI) inflation fell to 2.8% in July, down from 2.9% in June, according to the Office for National Statistics (ONS). The Bank of England's target for CPI inflation is 2%. The drop in the rate of inflation came from lower air fares, discounting by clothing retailers and a reduction in the cost of leisure and cultural goods.
The rate of retail prices index (RPI) inflation also fell, to 3.1%, from 3.3% in June. The RPI index is used to calculate many pensions, as well as inflation-linked government bonds. It is calculated differently, as it includes some housing costs and other items not included in CPI. It is typically higher than the CPI measure.
RPI is also used to calculate changes to rail ticket prices. Regulated fares – those that the government controls – will go up by inflation, as measured by the RPI for July, plus 1%.
The rail fare increase will come into effect in January.
Close to market expectations
Clothing and footwear costs fell by 3.2%, as lower prices from summer sales took effect. In 2012, the fall from June to July was smaller, as retailers discounted earlier, following poor weather. The cost of long-haul air fares rose at a slower rate than last year, which provided a large downward contribution to transport costs.
However, this was partially offset by rising petrol and diesel prices. They increased by an average of 0.7p and 0.4p per litre respectively between June and July, compared with a fall during the same period in 2012.
"Essentially, both the CPI and RPI reports are very close to market expectations," said Investec's Philip Shaw.
"On the CPI, the figures do suggest that the downtrend in inflation is in place and we think that there is a reasonable chance that inflation will be at the 2% target in spring next year."
IHS's chief European economist, Howard Archer said: "Looking ahead, CPI may yet touch 3% in the near term, given difficult near-term base effects and recently firmer oil prices.
"It should start heading gradually down towards the end of the year. Much will clearly depend on oil price developments."
Inflation has remained above the Bank of England's 2% target since December 2009. It reached a 14-month high in June 2013.
If the rate were to rise above 3%, the Bank of England governor, Mark Carney, would be required to write a letter of explanation to the Chancellor, George Osborne.