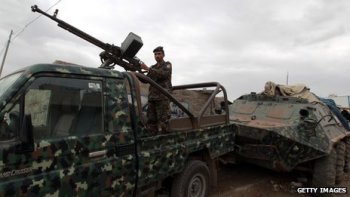 The US State Department has told citizens and non-emergency government staff to leave Yemen "immediately" due to security threats.
It comes after the sudden closure of 20 US embassies and consulates on Sunday.
This was prompted by intercepted conversations between two senior al-Qaeda figures, including top leader Ayman al-Zawahiri, US media said.
The US earlier said the closures in North Africa and the Middle East were "out of an abundance of caution".
The BBC's Abdullah Ghorab, in Sanaa, says the Yemeni capital has been experiencing unprecedented security measures, with hundreds of armoured military vehicles deployed to secure the presidential palace, vital infrastructural buildings and Westerns embassies in the capital.
Our correspondent says that a security source confirmed Yemeni intelligence services had discovered that tens of al-Qaeda members had arrived in Sanaa over the past few days from other regions in preparation for the implementation of a large plot.
The source described the plot as dangerous, and suggested it was to include explosions and suicide attacks aimed at Western ambassadors and foreign embassies in Yemen, in addition to operations aimed at the Yemeni military headquarters.
Both the White House and the US state department have said the current threat comes from al-Qaeda in the Arabian Peninsula (AQAP), but have refused to divulge further details.
A number of US diplomatic posts in the region – including in the Yemeni capital Sanaa – will remain closed until Saturday.
A state department global travel alert, issued last week, is also in force until the end of August.
Several European countries have also temporarily shut missions in Yemen and the UK Foreign Office is advising against all travel to the country.