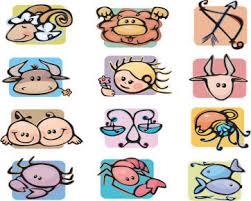 This is the zodiac for a next week , let's read your zodiac, and have a nice week..
Cancer
So far, you're always doubting his feelings to you. Well, this time you will be able to answer.

Leo
You keep trying to make your savings. Because there is something you want to buy.
Virgo
Your charm make somebody keep thinking about you.
Libra
If it's love, show and gave clear signs to him/her.
Scorpio
Not all can go as you planned. But, no need to panic or stress.
Sagittarius
Because he/she was busy at a family business, her/his time for you is decrease. But don't worry, it's just a moment.
Capricorn
Number of schedule in your agenda to make you a little overwhelmed. No need to panic.
Aquarius
You made ​​the wrong decision to spend your money in a hurry.
Pisces
You can be a lot of luck from all directions.
Aries
Misunderstandings and differences of opinion make you and your best friend doesn't get along together.
Taurus
If all this you are busy at school events and get together with my friends, is utilized for the holiday with my family.
Gemini
Stop looking for his/ her faults. Come to think of it, he's actually better than the other guy in general.
So how's you zodiac for this week ? Is that good ? or bad ? Just be yourself and enjoy this week ..